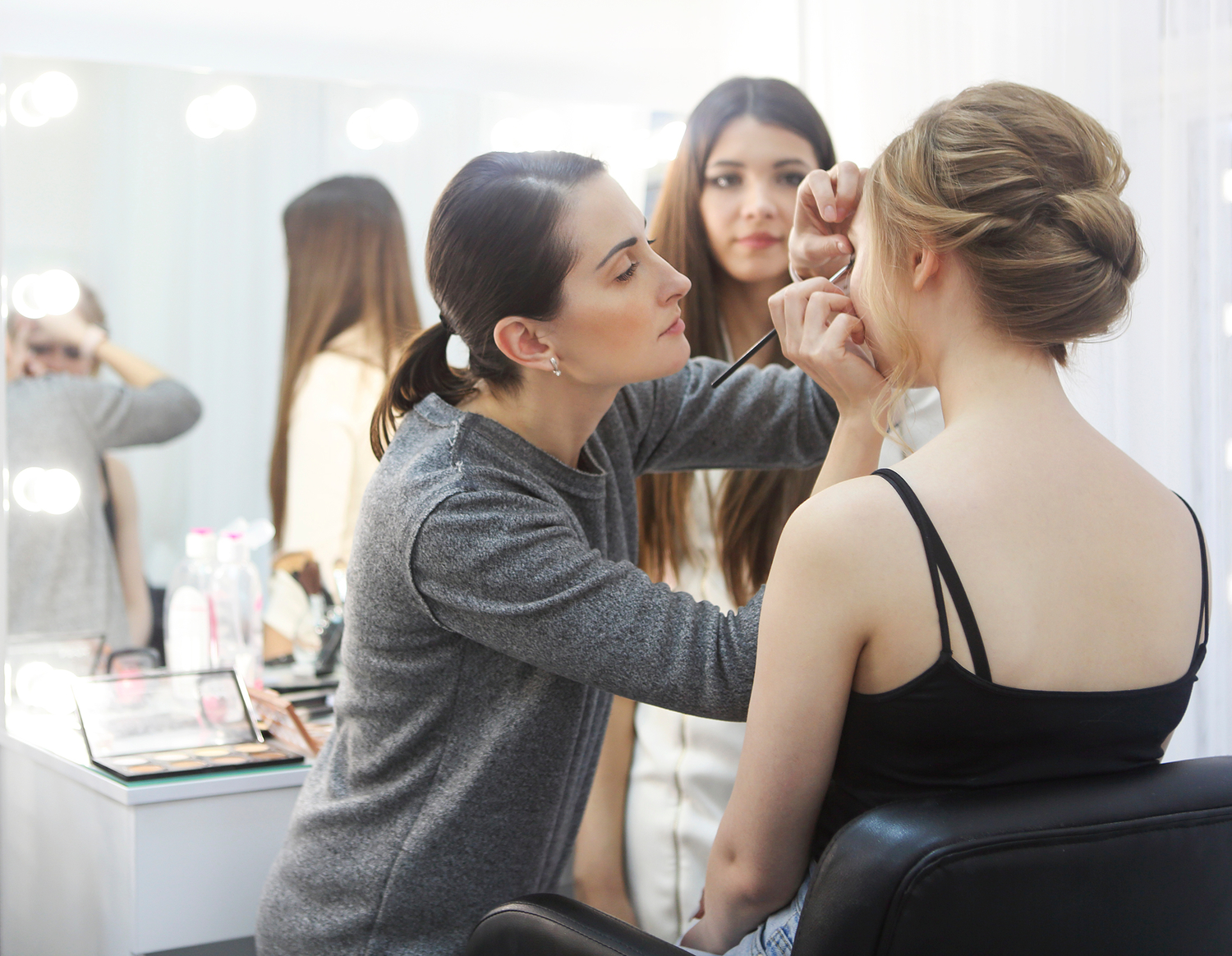 No one wants to fuss with messy mascara anymore — they want to wake up with long, lush, beautiful eyelashes that look natural. And you can help them when you learn spa treatment techniques for maximizing eyelashes in Skin Science Institute's eyelash extension classes. Our esthetician school serves students from Salt Lake City, West Valley City, Provo, Jordan and Orem, Utah.
Eyelash Extension
Eyelash extensions are hugely popular because they make women look beautiful with hardly any effort. When you take our lash extensions classes as part of our esthetician program, you'll learn how to safely apply these synthetic fibers to lashes so they look not only absolutely fabulous, but completely natural as well.
Many women in Salt Lake City and throughout northern Utah prefer eyelash extensions to false eyelashes because the lashes are individual, rather than part of a fixed strip, so tend to look more like real lashes.
It seems like everyone today is providing eyelash extensions, whether in salons or at home, but it's not safe to get eyelash extensions from untrained practitioners. The risks include infection, eye damage and traction alopecia, a condition in which the natural eyelashes fall out.
It's important to have training and an esthetician license from an accredited esthetician school that teaches eyelash extension classes.
Eyelash Perming
Women in West Valley City and the surrounding area whose eyelashes grow down rather than up often opt for eyelash perming, a procedure in which the eyelashes are chemically treated to curl up toward the brows. This procedure saves time women spend in the morning curling their eyelashes, and it allows them to wake up with perfectly curled lashes.
Because eyelash perming is not FDA approved and it involves applying chemicals near the eyes, potential eyelash perm clients seek out practitioners with an esthetician license.
Eyelash Tinting
Eyelash tinting, which can be combined with eyelash perming, is a type of semi-permanent mascara. It's a dye that's applied to eyelashes to make them look longer and darker. Women in Jordan, Orem and the surrounding areas seek eyelash tinting for several reasons. One is to wake up beautiful. Another is to save time in the morning putting on mascara. And a third is to have beautiful-looking eyelashes without messy clumps, racoon eyes, stained pillowcases and other messiness.
Eyelash tinting involves applying dye near the eyes, so again, seeking out a trained and licensed practitioner is the safest option.
False Eyelash Applications
Of course women in Provo and all over northern Utah can buy drug store eyelashes and glue them on themselves, but it's not the same as professionally applied false eyelashes. One reason is because of the quality of the lashes.
If you're interested in getting into an esthetician program and learning how to perform spa treatment procedures such as eyelash extension classes, contact Skin Science Institute. Our esthetician school offers four course options for prospective estheticians in the Salt Lake City, West Valley City, Jordan, Provo and Orem areas that includes classes on eyelashes.
Ready To Start Your Career in Aesthetics?
Get started with a free info pack