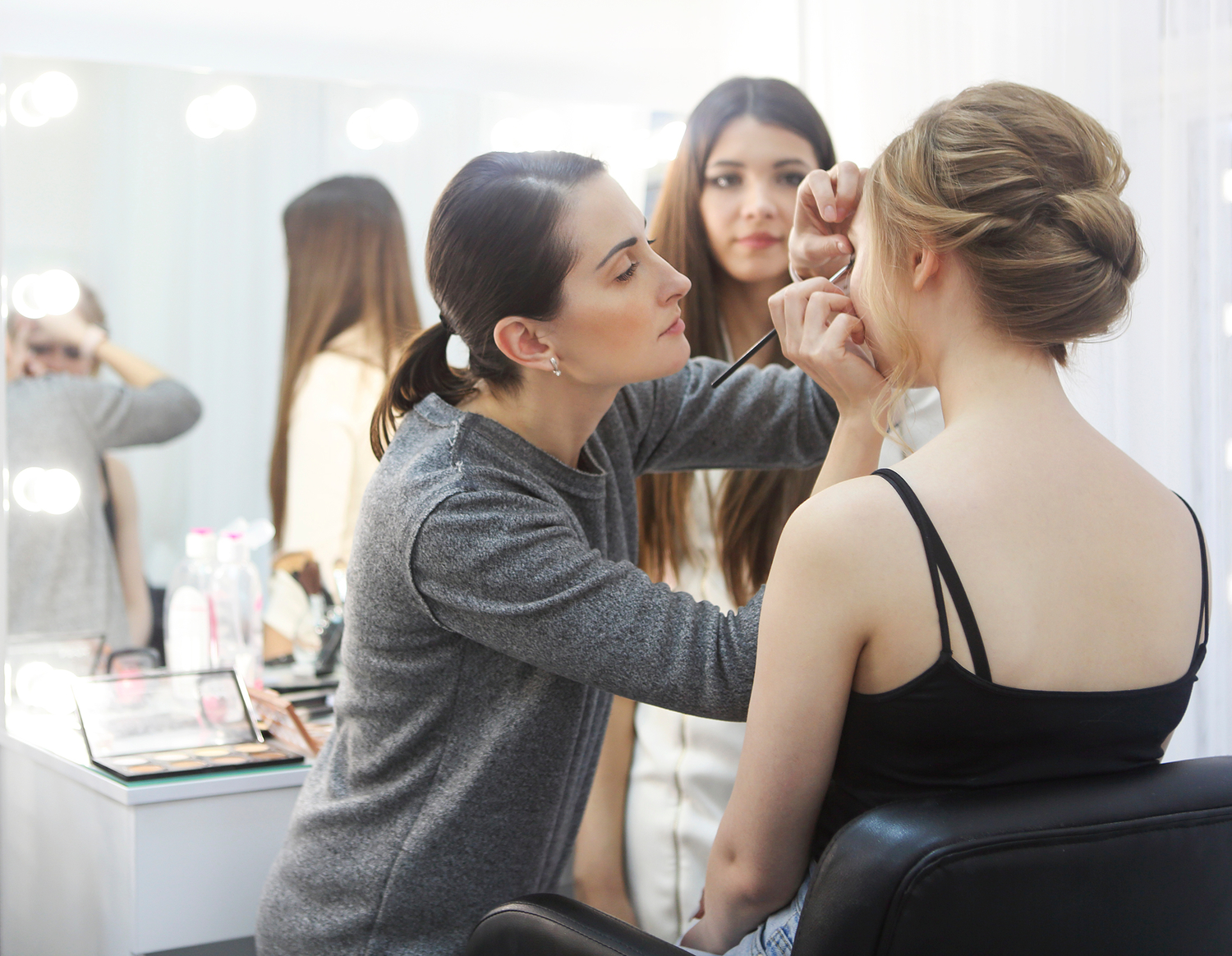 Esthetician & Beauty School in Salt Lake City
Have the career you've always dreamed of — apply for admission today at Skin Science Institute, the premiere esthetician school in northern Utah, with locations in Orem and Sandy. Our esthetician programs come highly recommended by current and former students who thoroughly enjoyed their time here learning the important skills they need to work in the field of skin care. Students of our esthetician school come from Salt Lake City and all over northern Utah.
Skin Science Institute's basic esthetician program is 600 hours of classes and hands-on learning, including skin care, hair removal and eyelash extension classes. Once you complete the full program, you must pass a state exam to obtain your esthetician license. After that, you are legally certified to work as an esthetician in the state of Utah.
Many estheticians seek to further their education by becoming master estheticians. This designation allows you to perform more difficult and complex procedures, such as chemical peels. Our esthetician school offers this course of study, which includes 600 additional hours of classroom and hands-on work. You may enroll in our master esthetician program if you are already a licensed esthetician; or, if you are starting from square one, you can enroll in our 1,200-hour program in which you will first learn basic esthetician skills and then move on to master esthetician coursework. You then may take the master esthetician exam and apply for a master esthetician license.
Our esthetician school also offers an instructor internship. This is a 300-hour course that prepares you to teach others skin care curriculum. You'll teach eyelash extensions classes, laser hair removal techniques, how to give facials and more. This is a great way to expand your resume, and you can still work as a master esthetician at the same time.
Your Career as an Esthetician
Our esthetician school also runs a student spa. This is a great opportunity for students to get the experience they need providing spa treatments to get their esthetician license. As a working student, you will use the skills you learned in lash extensions classes, nail care and skin care courses, and so much more.
Working as an esthetician is exciting! If you are interested in the medical field, you may seek out work in the office of a dermatologist, plastic surgeon or an osteopathic or homeopathic doctor. If you're more interested in the glamorous life working in a spa, you may look for work in one of the dozens of luxury spas or resorts in Salt Lake City and other areas of northern and southwestern Utah.
Esthetician School Serving Salt Lake City
If you are tired of your boring, dead-end job and want an exciting career in the medical or beauty field, our esthetician school is the place to come. We prepare students from Salt Lake City and all over northern Utah to get their esthetician license and start a new life. Contact us to learn more about our esthetician programs, or apply to our school today.
Ready To
Start Your Career
in Aesthetics?
Get started with a free info pack