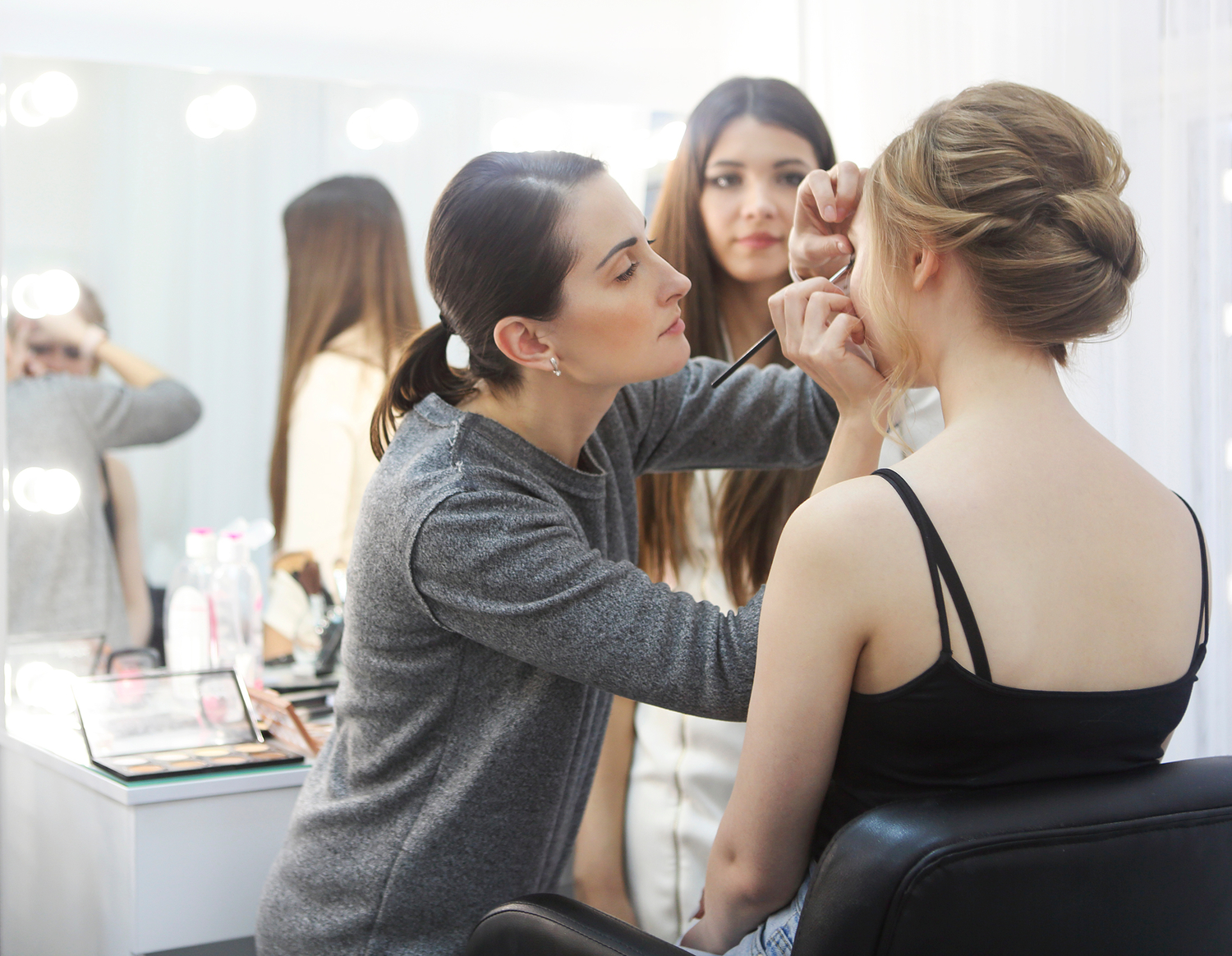 Esthetician & Beauty School in West Valley
If you live in West Valley City and have been considering getting your esthetician license, Skin Science Institute is the esthetician school for you! We operate four esthetician programs to help our students achieve their dreams of become an esthetician. Our graduates work in medical settings, perform spa treatments and even set up their own businesses. Read on to find out how you can do the same.
In order to work as an esthetician in West Valley City or anywhere in Utah, you must take 600 hours of classes and hands-on training as well as pass a state exam. Then you can apply for your esthetician license. Our esthetician program teaches you everything you need to know to work as an esthetician, including eyelash extension classes, hair removal coursework and all types of skin care procedures, such as facials, exfoliation and LED treatments.
Master Esthetician Programs
To get a master esthetician license, students must take another 600 hours of classes and hands-on training. Completing this coursework allows you to perform more advanced and technically difficult procedures such as laser skin resurfacing, microneedling and chemical peels.
This class is open to those who have already obtained their basic esthetician license, or it can be purchased in conjunction with a basic esthetician course (1,200 hours total)
Some working estheticians seek to add to their skillset by becoming instructors. For them, our esthetician program offers a 300-hour class in which you learn how to become a teacher. Once you have passed the state exam and obtained your license, you will be able to teach all types of skin care and makeup courses, including lash extensions classes.
Working as an Esthetician in West Valley City
Once you get your esthetician license, you may apply to work in a doctor's office or a spa. If a medical setting appeals to you, you may want to look for work at a dermatologist's or plastic surgeon's practice. Or you may consider working for an osteopath, a homeopath or at a skin care clinic. If you're thinking about a job that's less clinical and more glamorous, you may prefer work in a spa. Northern Utah has many luxury spas with high demand for esthetician services such as facials and waxing.
Student Spa Serving West Valley City
Esthetician School Serving West Valley City Whether you're from West Valley City or any other city in Utah, you may apply to be a student in our esthetician program, with locations in Orem and Sandy. You will learn everything you need to know to get your esthetician license and work as a skin care specialist in the state of Utah. For more information about our esthetician school, contact us or to apply for admission online today. GAINFUL EMPLOYMENT DISCLOSURE NET PRICE CALCULATOR
Ready To
Start Your Career
in Aesthetics?
Get started with a free info pack