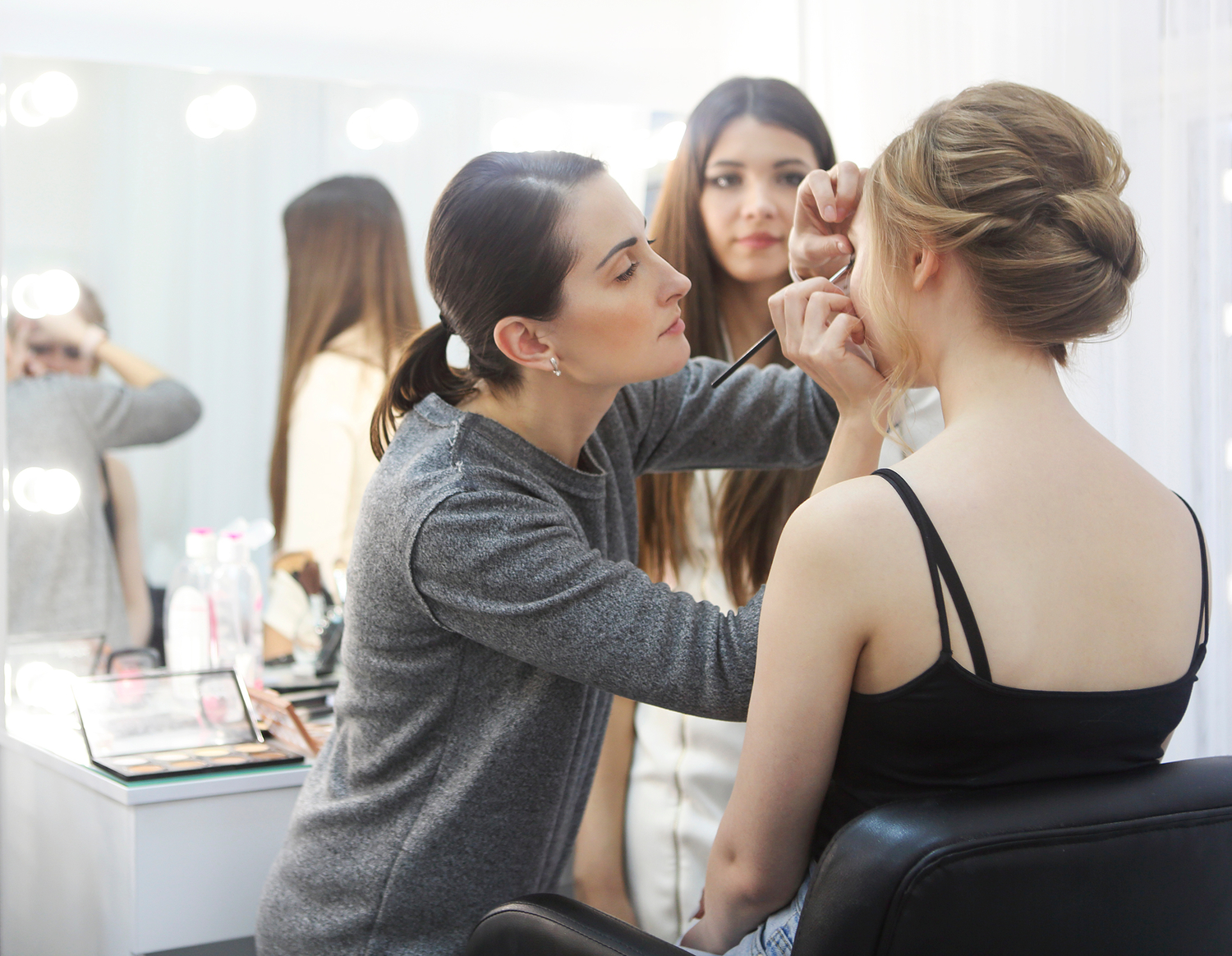 Esthetician & Beauty School in Orem
Skin Science Institute, the premier esthetician school in Utah, with locations in Orem and Sandy, is accepting applications for upcoming sessions. In our esthetician program, students learn how to provide in-demand spa treatments such as facials, hair removal and semi-permanent makeup application.
Basic Esthetician License
In order to get an esthetician license in Utah, you must take 600 hours of classwork and hands-on training at an accredited esthetician school, such as Skin Science Institute. Here, you will take eyelash extension classes, you'll learn how to give face and body facials and how to perform hundreds of other spa treatments.After you complete your coursework, you must pass a state exam in order to obtain your esthetician license. Once you receive it, you are legally certified to work as an esthetician in Orem or anywhere in the state of Utah.You may also complete our program and obtain your license in a different state, as long as the requirements are the same there.
Master Esthetician License
Sometimes, after working for a period of time as an esthetician, skin care specialists feel the desire to advance their skills by seeking a master esthetician license. At our esthetician school, we offer a course for master estheticians that includes the necessary 600 additional hours of coursework. After you complete this esthetician program, you must pass a state exam to receive your master esthetician license. You will then be able to perform more difficult and specialized procedures such as microdermabrasion, laser skin resurfacing and chemical peels. You can enroll in the master esthetician program if you are already a licensed esthetician, or you may enroll in the basic and master esthetician programs consecutively.
Some master estheticians love sharing their knowledge and skills with others, and these are the estheticians who want to become teachers. Our esthetician school offers a 300-hour instructor internship that prepares students for the state instructor exam. Once you pass this exam, you can obtain your esthetician license to teach.
Working as an Esthetician in Orem
Whether you want to perform spa treatments in a medical setting such as a doctor's office or you prefer to work in a spa setting, there is much opportunity in Orem and throughout northern Utah. You may apply to work at the office of a dermatologist, plastic surgeon, osteopath, homeopath or at a skin care clinic. Additionally, Northern and southwestern Utah are populated with many luxury spas that are in need of the services of talented estheticians.
Our esthetician school runs student spas in Orem and Sandy that are open to the public. Here, students work under the watchful eye of teachers, providing spa treatments to clients at a discount. You will get to practice what you learned in skin care, nail care and lash extensions classes. Make this the day you stop procrastinating about taking steps to realize your dream of getting your esthetician license. Contact us for more information about our esthetician programs in Orem, Utah, or simply apply online today.
Ready To
Start Your Career
in Aesthetics?
Get started with a free info pack