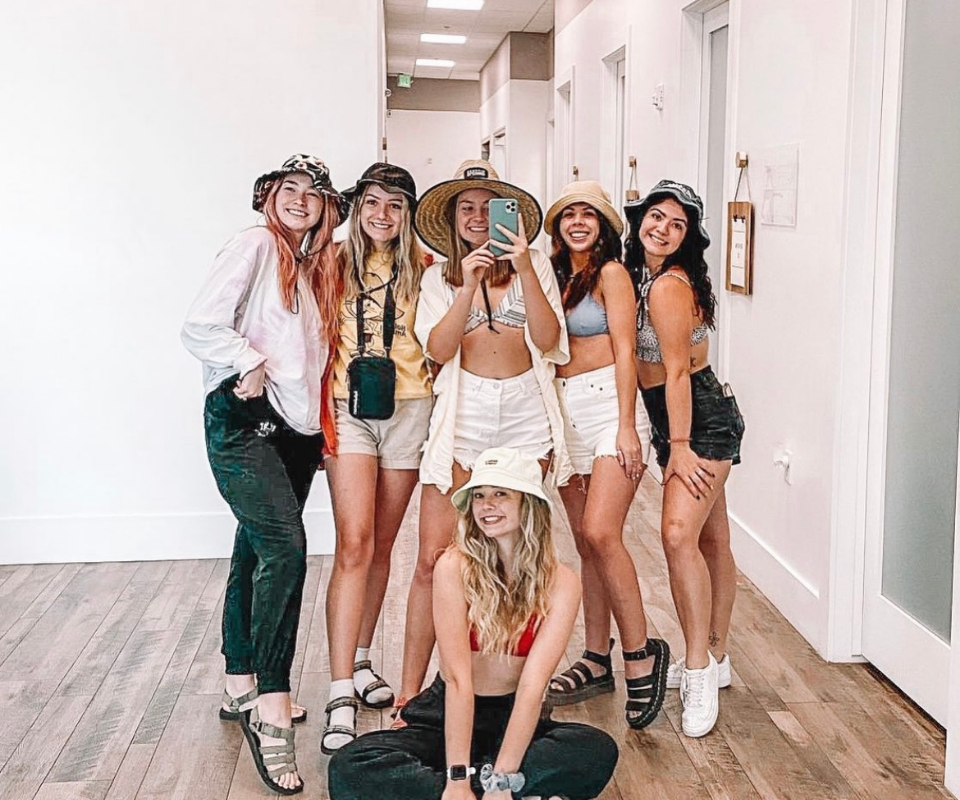 We'd love to tell you how great we are at Skin Science Institute but we're admittedly a little biased. Read what our students are saying instead! We'd love to have you join the SSI family!
"I love SkinScience! I will always recommend this school. The teachers are great and the administration. I'm glad I chose this school."
"I think this is a great organization. Very well ran with the latest techniques & procedures. You have a great staff that is knowledgeable and very fun to be around. I have enjoyed getting my masters here!!"
"I'm coming here after many years in the business world, so my perspective is a little different. I love the school, love the girls & instructors, and love being here every day. I love the pampering too! I would recommend the school to anyone looking into esthetics."
"The instructors are AMAZING here at SkinScience!! They are all so professional and seem to really enjoy the field. They are extremely helpful and go out of their way to make sure we understand what's going on."
"SkinScience has high standards and is professional in its dealings. The website is excellent. I like that it is not a large school and appreciate that we had a thorough orientation before beginning work in the clinic."
"I have been loving school so much. I am so happy I decided to come to SkinScience. It has taught me so much already. I am excited everyday to get up for school. I love the extra things we get to do as well (field trips, conferences, etc.) Everyone here loves what they do and that is the most important thing that makes this a great school."
"I love SkinScience! I really do feel like I've picked the right school to go to. You have the best instructors and facility!"
"I am left speechless about how great my experience was at SkinScience. You all need to be very proud of your school, instructors and behind-the-scenes people who make SkinScience the success it is. Thank you so much."
"Overall I have really enjoyed my opportunity and time spent at SkinScience. The teachers are very kind and always willing to help and answer questions. I like how quickly the instructors and administrators get back to me. I also think that the incentives (SkinScience Bucks) are a fun way to motivate students. I think the Student Clinic, class time, and our daily sanitation duties are preparing me for a great career as an esthetician!"
Ready To Start Your Career in Aesthetics?
Get started with a free info pack