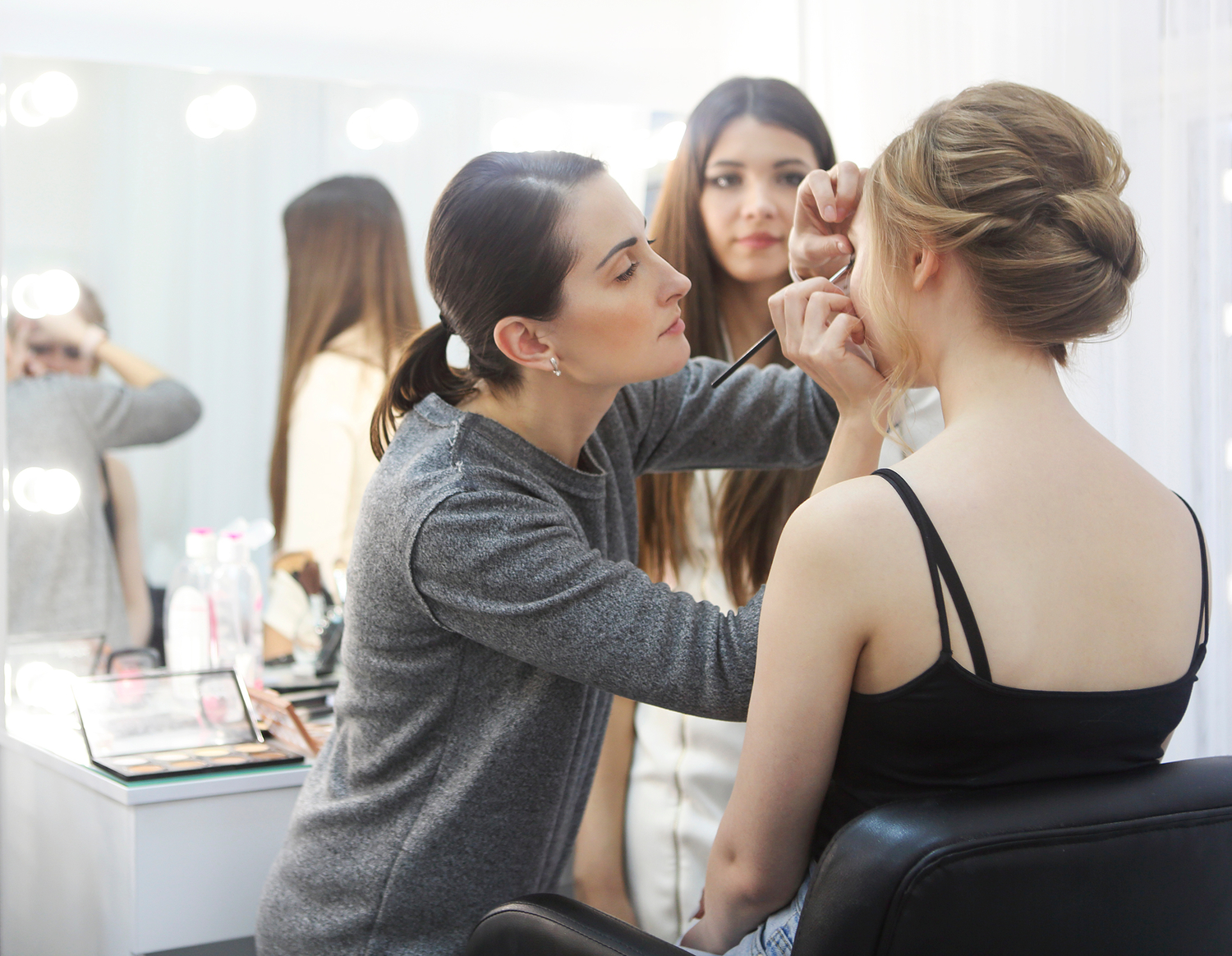 Esthetician & Beauty School in Sandy
Thinking about getting your esthetician license? Apply to Skin Science Institute, with locations in Orem and Sandy. Our esthetician programs prepare you for a career in the rewarding field of skin care. Whether you are interested in working in a clinical setting or providing spa treatments, we can help you get your Utah esthetician license.
Many women and men in Sandy and all over Utah dream of becoming estheticians. This growing field draws caring, talented individuals who want to help others be healthier and feel more beautiful. To become an esthetician in Utah, you must start by taking 600 hours of classwork and hands-on training at an accredited institution such as the Skin Science Institute. Here, you take skin care, hair removal and eyelash extension classes, among many others. Once you have completed the necessary coursework, you must pass the state exam in order to get your esthetician license. When you receive your license, you are then free to work as in esthetician in Sandy or anywhere in Utah.
Master Esthetician Programs
Some estheticians eventually become interested in taking the next step to becoming a master esthetician. Master estheticians can perform more difficult and technical procedures, such as chemical peels, laser skin resurfacing and microdermabrasion. Becoming a master esthetician requires another 600 hours of classroom and hands-on training. After completion, you must pass the state exam to receive your master esthetician license. For those new to the field and just starting out with classes, you can take the basic and master esthetician programs consecutively, for a total of 1,200 hours of instruction.
After becoming a master esthetician, you may find you are interested in teaching others to become estheticians. If so, our esthetician school offers an instructor internship program. This course is 300 hours of instruction, after which you must pass a state exam to get your esthetician license for teaching.
Working as an Esthetician in Sandy
Working as an esthetician is both exciting and rewarding. Many of our graduates are interested in working in a medical setting, such as a doctor's office. Estheticians often work with dermatologists or plastic surgeons. This type of work provides you valuable experience in skin care. Others prefer to work in a spa setting. Northern and southwestern Utah are home to many luxury spas that require the services of estheticians.
Student Spa Serving Sandy
Our esthetician school operates student spas in Orem and Sandy. These spas are open to the general public and offer spa treatments at a discount, performed by our students under the supervision of licensed, experienced esthetician instructors. If you're interested in beginning a career in the field of esthetics, see what Skin Science Institute has to offer. Take a virtual tour of our esthetician school on our website, and feel free to contact us with any questions you might have about our esthetician program. Make a promise to yourself that now is the time you will stop procrastinating about getting your esthetician license — apply online today.
Ready To
Start Your Career
in Aesthetics?
Get started with a free info pack